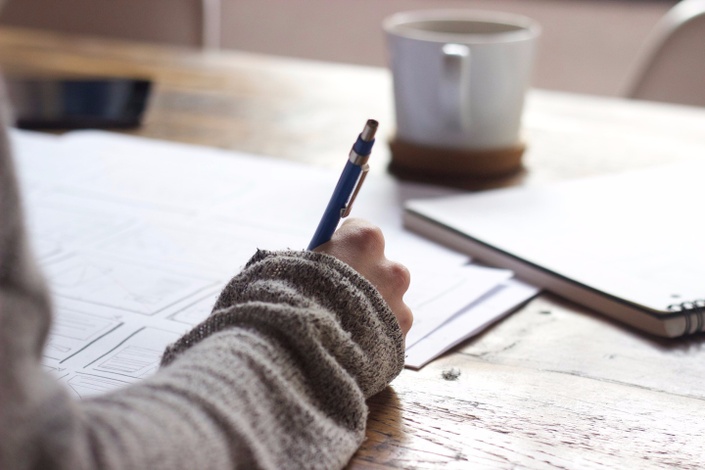 Freelance Writing Bootcamp
Learn to build your portfolio, find clients, and get paid doing what you love
"I'd love to become a freelance writer, but where do I start?"
"I've tried Upwork (i.e. Elance/oDesk) but it's been hit or miss. I haven't found any repeat clients."
"How do I start with freelance writing if I have no experience?"
"Is it really possible to earn $400+ per blog post?"
If any of these lines sound familiar, then you've come to the right place. Freelance Writing Bootcamp is an A to Z course that will teach you everything you need to know to start a freelance writing business from the ground up.
You don't need to have tons of experience or a portfolio to get started. You don't need to waste time on bidding sites that pay pennies for content. And you don't have to stay in a job you hate just so you can pay the bills.
I'm here to tell you that you can earn a more-than-decent living doing what you love — writing. Why? Because you're in demand. There are tons of businesses out there looking for freelance writers, and they're willing to pay top-dollar (think $100, $300, even $500 per post) for your services.
This course will teach you how to find those high-paying clients and how to get them to find you.
---

I know you can do it. How? Because I've been in your shoes.
A few years ago, I had a desk job that I hated. I was getting paid just a little above minimum wage, and I was stuck answering calls from angry customers. Plus, the commute was awful.
But my biggest struggle at the time was the fact that I wasn't doing what I loved for a living.
So, I decided to make a change and forge my own path by becoming a freelance writer. I had no experience and no portfolio, but I found ways around that, and started getting clients.
I then discovered that there were companies out there willing to pay hundreds, even thousands of dollars for good content. I learned how to find and land these high-paying clients, and soon I was charging $500 per post.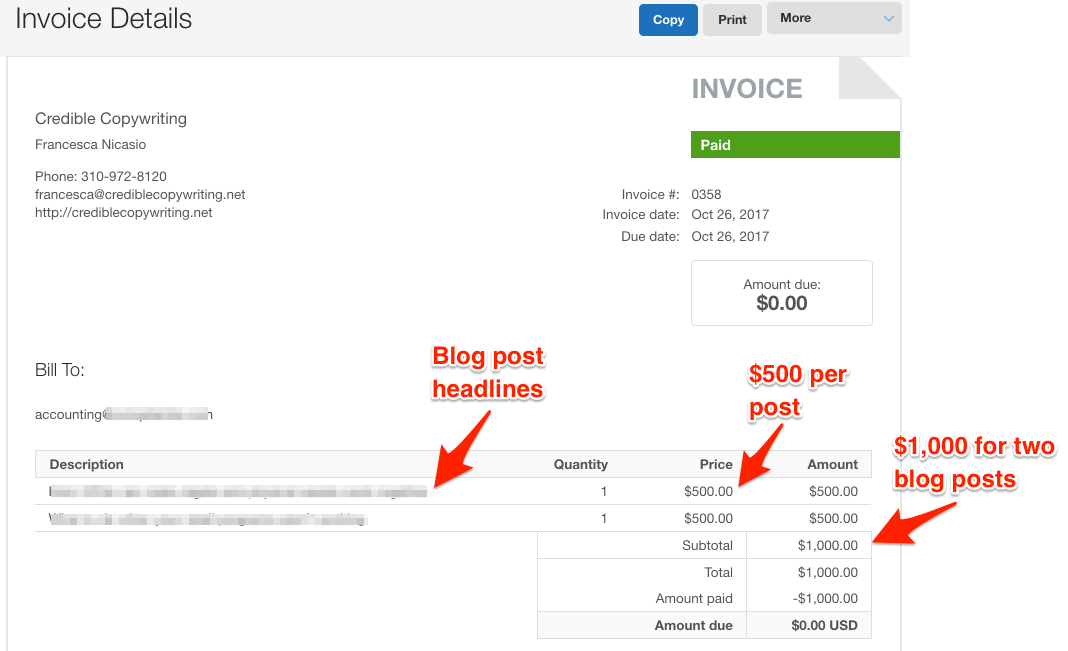 Now, I'm at a point where I don't even have to actively search for gigs anymore. I've implemented strategies (which you'll soon learn) that enable me to attract quality clients.

Here's the icing on the cake. Launching my freelance business paved the way for incredible travel opportunities. A client flew me to San Francisco so we can meet in person. I scored an all-expense paid trip to New York to cover an event. I travelled to the Philippines and continued generating income (I was sending invoices from our hotel).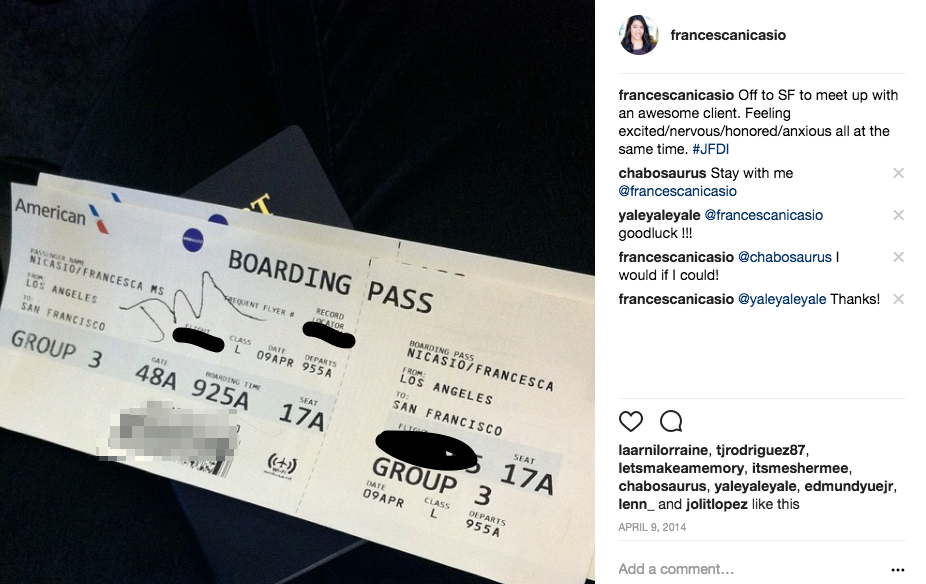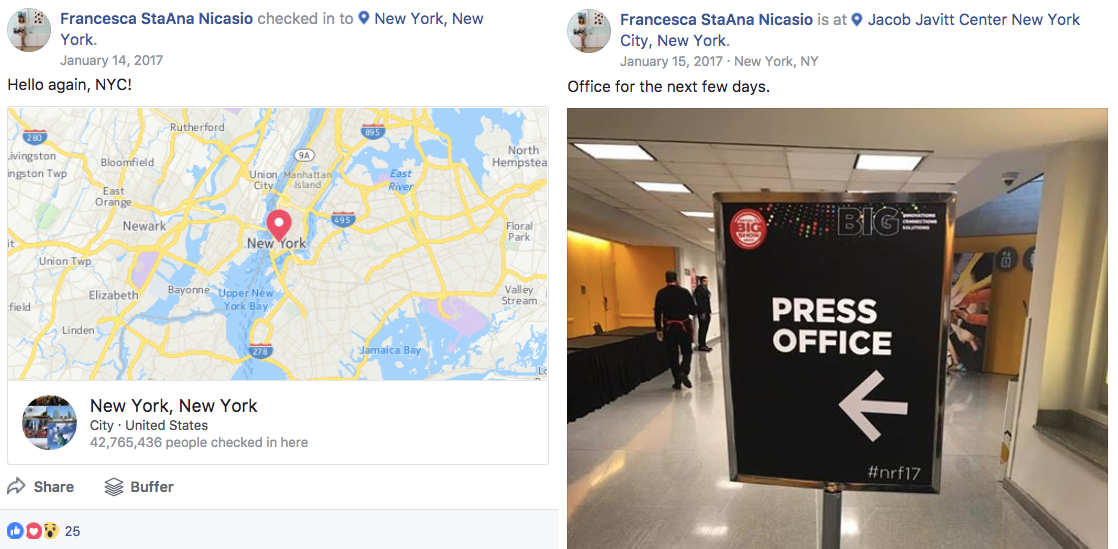 I'm not telling you all this to brag. I'm doing it because I know that you want the same things. And guess what? You can have them. You just need to know where to start and how to find lucrative writing gigs. This course will uncover all of that for you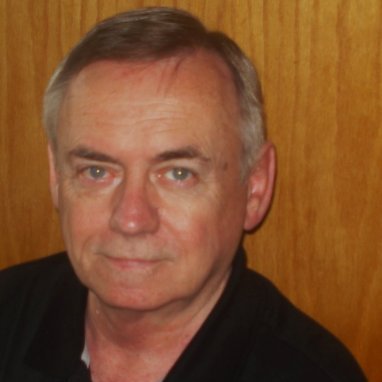 "You developed a logical, step-by-step methodology, then turned your method into a daily routine that anyone should be able to follow to produce results..."
- Robert Haines, Freelance Advertising Copywriter
[Feedback for "How to Land a Client in 10 Days"]
Money is great, but you know what's even better? Freedom.
Freedom to take on projects that you actually want to do. Freedom to run your business from anywhere. Freedom to work on your own schedule.
That's all possible for you, and I'm going to teach you how to get there.
In this course, you'll learn:
How to build an attractive writing portfolio… even if you don't have any experience or existing writing samples.
Where to find high-paying clients, and what you need to do to attract them
The exact steps and scripts that I use to approach clients and get them to purchase my services
The strategies I use to land lucrative freelance writing gigs without turning to Upwork, Craigslist, and other job boards
How I turned LinkedIn into a client magnet, and what I did to attract 300,000+ followers (and numerous client inquiries) on the site
The processes I implement to keep clients happy and ensure consistent work

How would freelance writing change your life?
Seriously, think about this for a second. Imagine you've successfully launched your freelance writing business. What would that look like for you? Perhaps it means…
Quitting your unfulfilling 9-5 job to work with clients you love

Working from home and being able to spend more time with your family and friends

Earning an extra $1,000 or $2,000 a month and seeing more money in your checking account

Having the freedom to take a day off whenever you want

Not being tied to a desk or a particular location because you can work from anywhere
Course curriculum
Here's a breakdown of what the Freelance Writing Bootcamp will offer.
Precourse: The unofficial steps to lucrative freelance writing
Before diving into action steps and tactics, we'll spend a bit of time conditioning you for freelance writing success. You will:
Take the "unofficial steps" towards building a successful freelance writing business
Get into the mindset of well-paid freelance writers and bust the myths around this industry
Discover the different resources and materials you can use to shift the mindsets and habits that are preventing you from breaking into freelance writing
Module 1 - Building your position, presence, and portfolio
This module will teach you how to lay the groundwork so you can build a solid presence in your market. Specifically, you will learn:
How to find and evaluate your niche so can figure out how profitable it can be (this a HUGE time-saver!)
How to get high-quality writing samples quickly, and how to use them to attract clients
What the various types of writing you can get into (including real-life examples)
Module 2 - Setting up your website and online profiles for success
Time to set up your website and online writing profiles! In this module, you'll discover:
How to create a website that you and your clients will love. You'll wise up on the anatomy of a good website and what sections and information to include
The tools you should use to easily set up a website and portfolio — no technical skills required
How to create attention-grabbing social media and writing profiles that make clients want to contact you
Module 3 - Finding clients
Client-hunting time! This part of the course will teach you:
Where to find high-paying clients. You'll discover the places, websites, and watering holes of your potential clients. (Spoiler alert: They aren't on Upwork, content mills, and low-quality job boards.)
How to approach and land lucrative freelance clients. You'll learn how to find the RIGHT people to contact, and how to reach out, follow up, and close the deal.
What to say to prospects. You'll get the exact emails I've used to land clients — one of which paid me $2,000 per month.
Module 4 - Letting clients find you
Another great way to score writing gigs? Letting clients come to you. That's what this module is all about. You'll discover:
How to establish yourself as the go-to writer in your niche
Concrete action steps that will put your name out there and increase your chances of getting discovered
The platforms you need to be on and how to use them to get in front of potential clients
Module 5 - Establishing your process and managing clients
In this module, we'll talk about how you can efficiently manage your work and ensure a smooth and productive relationship with your clients. Specifically you'll learn:
What your writing and client process should look like. When do you start writing? What's your turnaround time and revisions policy? How do you ensure you get paid? This module will help you answer all that and more
How to scope out projects correctly so you and your client are happy
How to handle critiques, client mishaps, and rejection, so you can bounce back stronger and better than before
Module 6 - Ensuring you have consistent work
You've landed some great gigs, now it's time to ensure you ALWAYS have clients. That's what this module is all about. You'll find out:
How to make clients LOVE you. You'll discover how to get results for them, so they're more than happy to hire you again and again.
The marketing tactics you need to have in place to ensure there's always more work in the pipeline.
The specific steps you can take to avoid the "feast or famine" cycle
Bonus module: The well-paid freelance writer's toolbox
Boost your productivity and save time with the right freelance writing tools. In this bonus module, you'll get:
A closer look at the tools I use in my freelance writing business. From apps that keep me productive, to solutions that allow me to be writer's block, you'll get an inside look at it all.
Even more templates and ready-to-swipe copy you can easily use. Specifically, you'll find templates on:

Pitching to potential clients
Pitching to publications and websites
Follow-up templates
Templates asking for referrals
and so much more
Frequently asked questions
Who is this course for?
This course is for aspiring writers who want to get into freelancing. Maybe you have a full-time job and want to supplement or replace your income. Perhaps you're a student or a fresh grad who wants to explore freelance writing. You could even be a stay-at-home mom who's looking to earn income while spending time with the kids.
Whatever the case, if you're interested in freelance writing, this course is for you.
How does the course work?
Freelance Writing Bootcamp is an online video course that you'll have access to forever. Lessons will be sent over the course of six weeks and since you have lifetime access, you'll be able to revisit any of the lessons whenever you like.
You'll also get supplementary materials, including PDF handouts, scripts, and more.
What makes this different from other writing courses?
Freelance Writing Bootcamp teaches you all about how to write for businesses. It's not a course on the art of writing, nor will teach you how to write novels. Modules are about finding and landing clients and earning a living as a freelance writer.
Here's another key differentiator: In addition to being a freelance writer, I'm also a content strategist and marketer. I hire freelancers all the time. I know what it's like to be in the freelancer's shoes, but at the same time, I've recruited writers myself.
This has given me a unique perspective on what it really takes to land writing gigs, and in this course, I share insights into the minds of clients so you'll know EXACTLY how to approach and close deals with companies.
What results can I expect from taking this course?
I can't guarantee that you'll immediately make $1,000 from taking this course. The results you'll get will depend on the amount of work you put in as well as the quality of your writing. But to give you an idea, the strategies and tactics in this course have helped me land clients that paid anywhere from $250 to $2,000 per project.
If you apply my lessons to your own freelance writing efforts, you could achieve similar results.
What's your refund policy?
I have a 30-day risk-free refund policy. Just let me know if you want your money back, and I'll issue a refund, no questions asked.
Do NOT enroll in this course if…
You're expecting to earn a ton of money in a week, with little to no work. Look, freelance writing can be lucrative, but it's not a get rich quick type of thing. Depending on the time and effort you put in, you could realistically start landing $200-per article gigs in a month or so. (Again, I want to stress that you will need to do the work.)
You don't know how to write. You don't have to be an amazing wordsmith to be a successful freelance writer. Nor do you have to master the AP Stylebook. However, you do need to have an understanding of the English language. You need to know basic spelling and grammar and have the ability to construct decent sentences.
Your Instructor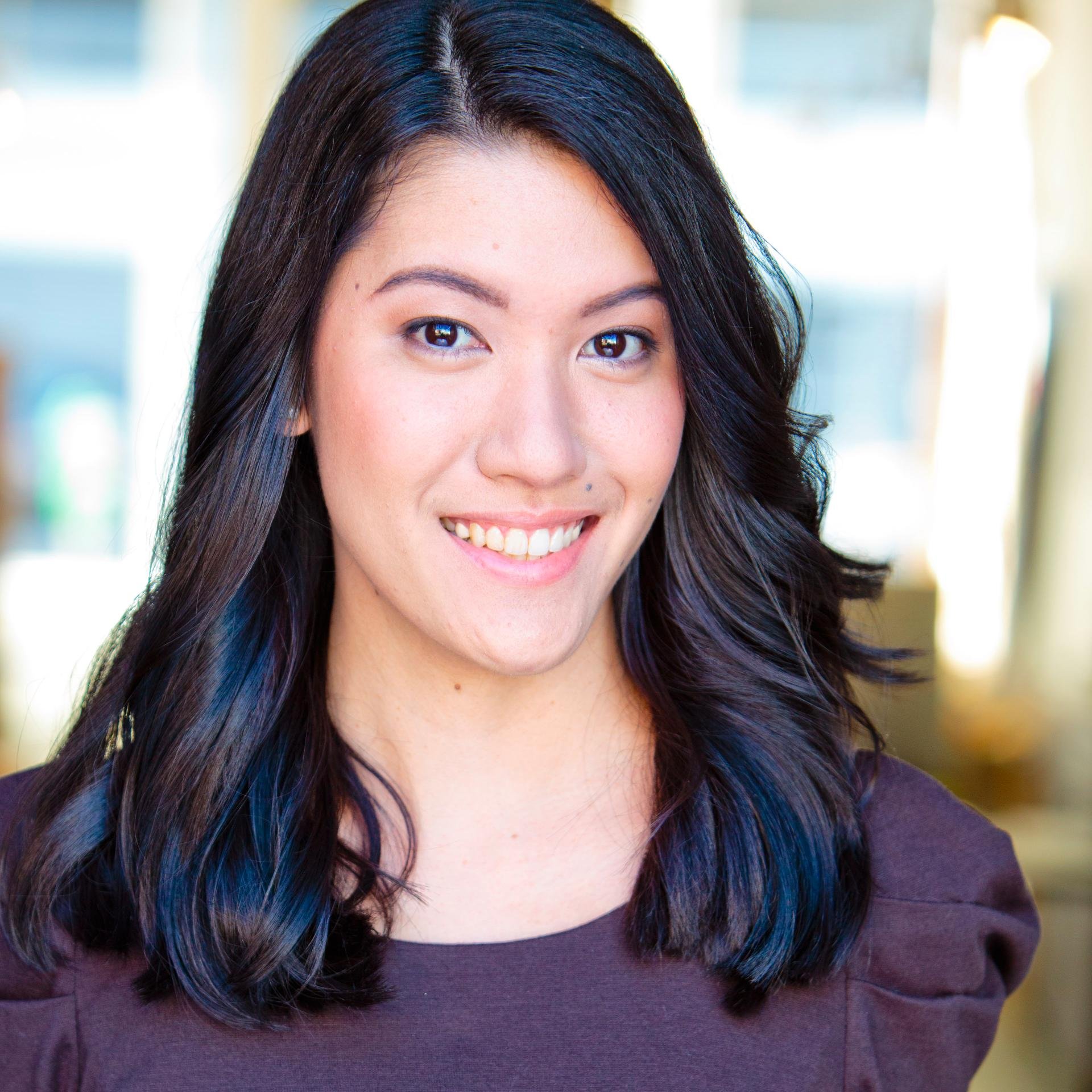 Hi! I'm Francesca Nicasio. I'm a freelance writer, content marketer, and the founder of BeaFreelanceWriter.com. I coach aspiring freelance writers on how to build their portfolio, find clients, and land lucrative writing gigs.
I've been featured on Entrepreneur.com, The Huffington Post, Write to Done, The Write Life, Make a Living Writing, AbsoluteWrite, and more.
As someone who wears a lot of content hats (i.e. freelance writer, content strategist, content marketing manager), I've had numerous experiences both sending LOIs and emails as a freelancer and receiving them as a client.. I've been on both sides of the writer-client relationship, so I have a very unique perspective on what it takes to successfully land writing clients.
Now is the time to get into freelance writing.
Like I said, you're in demand. Right now, there are numerous companies looking to pay good money for what YOU have to offer. You just need to know where to find them… and how to get those clients to find you. You need to know how to approach them, and how to get them to say yes.
Freelance Writing Bootcamp will teach you EXACTLY how to do all that. Enroll now and learn how to:
Get clips and build your portfolio even without any experience

Stop wasting time on job boards, content mills, and "race to the bottom" sites, and instead land high-paying and interesting gigs

Earn extra cash or even replace your full-time income in a few short months

Launch a freelance writing business even if you have no idea where to begin

Make clients LOVE you, and get them to send even more writing opportunities